ATTENTION:
This page is updated on a regular basis and displays
our most current available equipment.
Demos are available.
Call for pricing
920-822-5145
OR
715-758-2585
FOR MORE INFORMATION OR PICTURES PLEASE EMAIL:
---
USED PATZ MODEL 2400 SERIES II TWIN SCREW 950 VERTICAL TRAILER MIXER
USED: Flat reversible trailer mounted discharge conveyor with two magnets, steel / rubber side extension package, Weigh-Tronix 1040 XL scale, 1000 RPM Power shift transmission, two Vortex screws, multi-angle top, dual kicker, two 12″ knives, four 21 1/2″ knives, Tub mounted magnet. Very nice, well maintained machine.
$42,500.00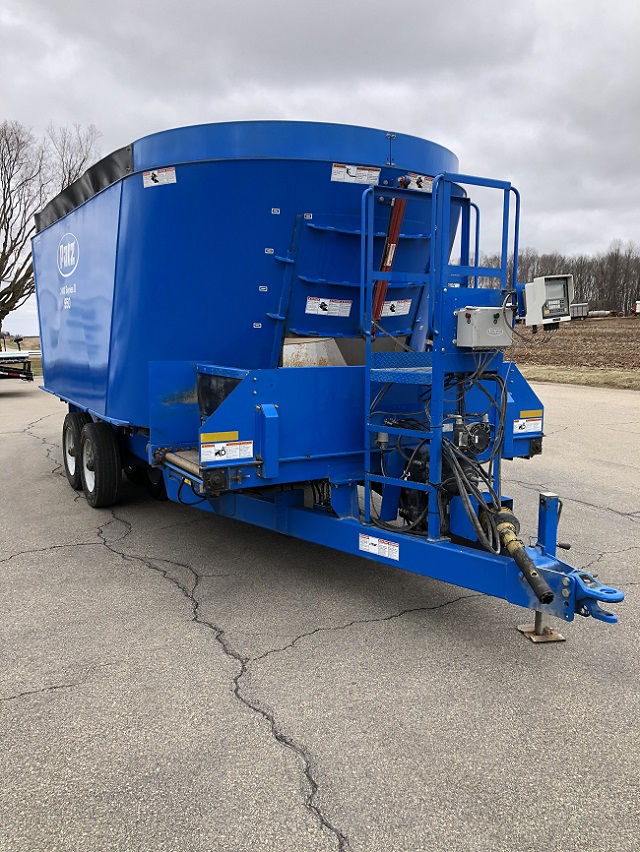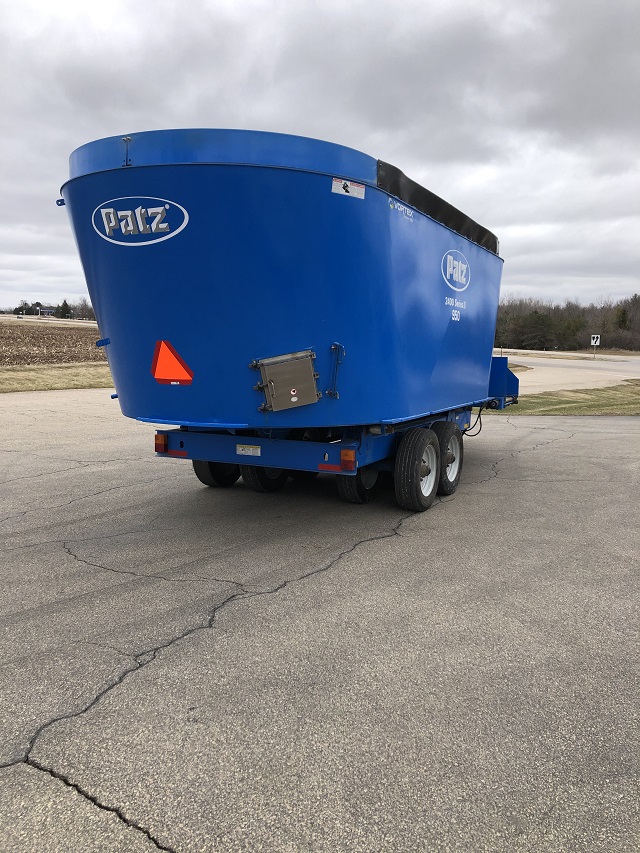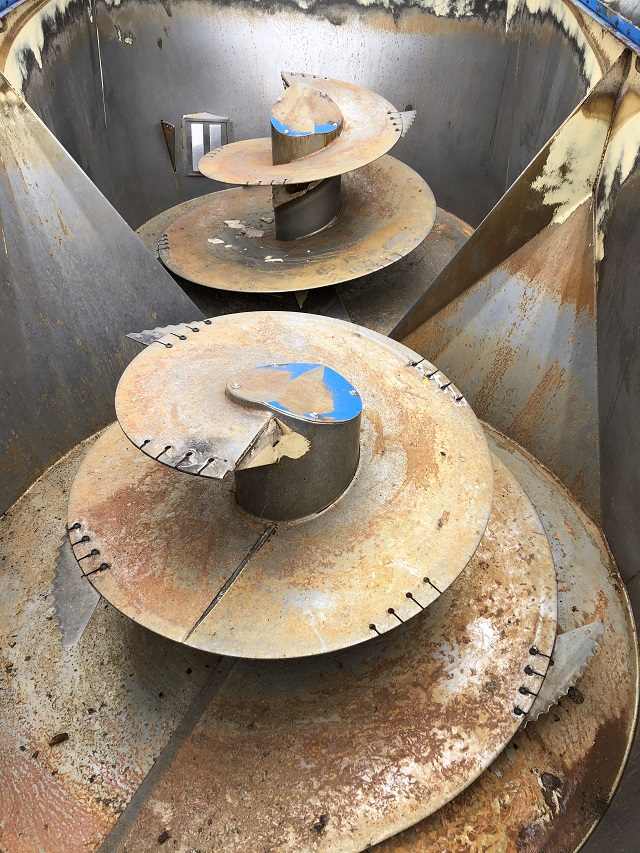 ---
USED KUHN KNIGHT VT1100 TWIN SCREW VERTICAL MIXER
USED: 2-Speed Drive gear box, 1000 PTO, 1 3/4″ Shaft, Left side front door, DigiStar EZ2500V Scale
$34,000.00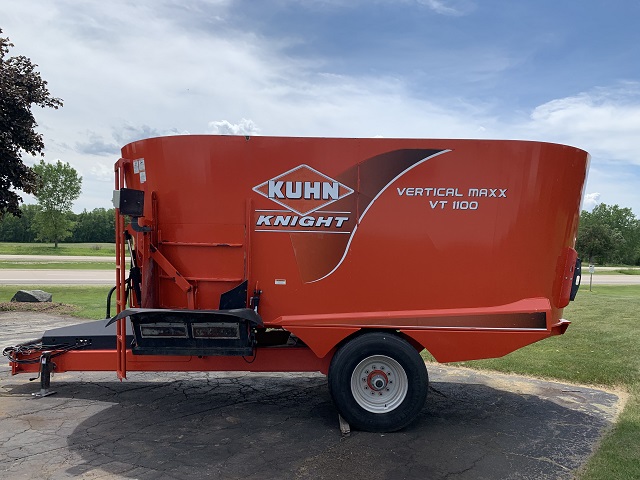 ---
USED JAYLOR 5850 TWIN SCREW VERTICAL TRAILER MIXER
USED: Twin screw, with left side 36″ incline discharge, 2-speed gear box, scale and 1000 PTO.
$14,900.00
---
TRAILER FRAME
$1,000.00